Breast Cancer Education and Awareness Month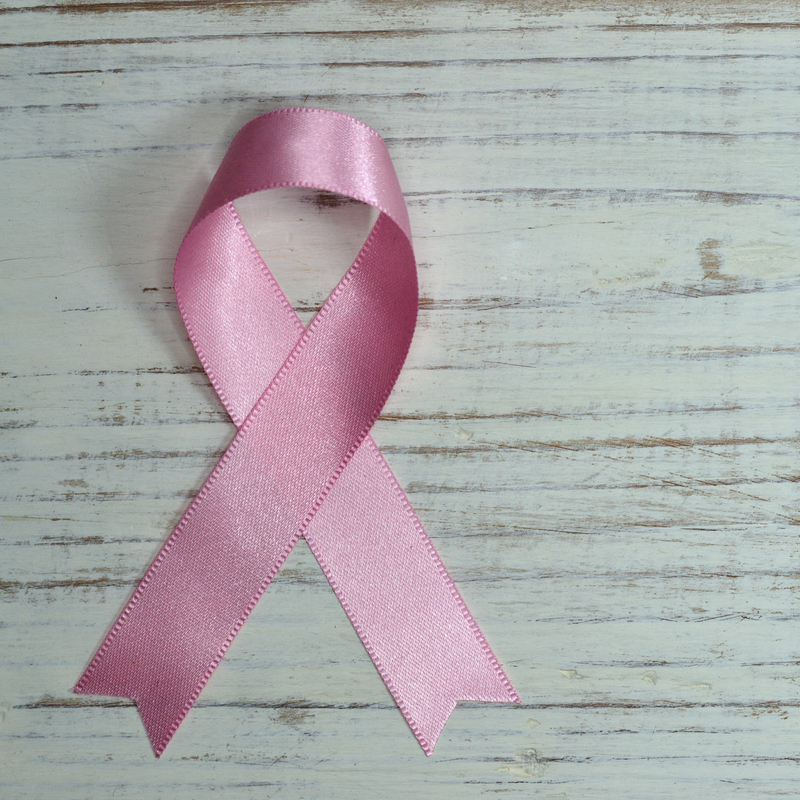 When most people hear the word October, they usually think of Halloween, oversized sweaters, pretty leaves, and pumpkins. While all these things are true, there is one topic that sometimes does not always come to mind right away: breast cancer. October is Breast Cancer Education and Awareness Month, and it is a month that many people, especially women, find very important. About 1 in 8 women in the United States will develop breast cancer in their lifetime, as it is the most common form of cancer in American women. Men can also develop breast cancer, but it is very rare. These facts now beg the questions: what exactly is breast cancer, and what causes it?
What is breast cancer and why does it develop?
Breast cancer can best be defined as a disease in which the malignant (cancer) cells form in the tissues of the breast. However, the disease can spread outside the breast through blood vessels and lymph vessels. There are different types of breast cancer, and the type depends on which cells in the breast turn cancerous. The most common types of breast cancer are invasive ductal carcinoma and invasive lobular carcinoma. Most women will never know the exact cause of their breast cancer. However, doctors do know that it is always caused by damage to a cell's DNA.
Tips for catching breast cancer early
Early detection is the key to treating breast cancer. One of the major ways to catch breast cancer early is to get a mammogram, which is simply an x-ray of the breast. These x-rays can find breast cancer up to two years before the tumor would able to be felt by you or your doctor. Women who are age 40-45 or older should have a mammogram once per year, while women who are at high risk should begin having mammograms at age 30. Another huge way to catch breast cancer beforehand is knowing the symptoms of breast cancer.
Signs and symptoms of breast cancer
What is important to know is some people who develop breast cancer do not have symptoms at all. Some potential warning signs include:
New lump in the breast or armpit
Thickening and swelling of the breast
Pain in any area of the breast
Redness or flaky skin in the nipple area or the breast
Nipple discharge other than milk, including blood
Irritation of breast skin
While signs and symptoms are important to early detection, knowing the risk factors of breast cancer are important to potentially lower your risk early on. Being at "high risk" means you have a higher chance of developing breast cancer, so it is important to know what some of the risk factors are.
The risk factors of breast cancer & how to lower them
Knowing, researching, and talking to your doctor about these risk factors could potentially help lower your risk of developing breast cancer. Breast cancer risk factors include the following:
Family history of breast cancer
Age (age 50 or above)
Genetic factors
Previously having breast cancer
Childbearing and menstrual history
Some of the risk factors listed above, you cannot change, such as a family history of breast cancer and age. However, there are a few things you can do to not only reduce your risk of breast cancer but also keep yourself healthy. Those include:
Maintain a healthy weight
Exercise regularly
Limit alcoholic drinks to no more than one per day
If you are taking oral contraceptives, consult with your doctor about the risks / if it is right for you
(If you have a family history) talk to your doctor about other ways to lower your risk
Reminder: always keep fighting
Today, there are over 3.5 million breast cancer survivors in the United States, which is why the month of October should serve as a reminder of hope. A reminder to current fighters and survivors to always keep fighting, and to all the families who have had a loved one pass away, to never give up hope for finding a cure. If you, a friend, a family member, or a senior loved one is battling breast cancer, we are here to fight with them and to raise awareness this month and every month, because no one fights alone.
About At Home Senior Services
Daily activities can be challenging for your senior loved ones, and we want you to know that we are here to help. Finding an at-home caregiver may be the perfect fit your senior loved one.
Activities of daily living include meal preparation, bathing, dressing, and
light housekeeping, among many other typical daily tasks. Home care can allow
seniors to keep their independence by remaining in their home with the
assistance of a caregiver.
If you are in the Greater Pittsburgh Area and think your loved one may need
home care, At Home Senior Services can help. With our 14 years of experience
helping over 1000 families, we can provide your senior loved one with a quality
caregiver dedicated to assisting your loved one with activities they may need help
with. With our home care services, your loved one can age in place with peace
of mind in the comfort of their own home. Visit our website or call us at
412-604-0410 to find out how we can help you.